Bonding with the fam is fruitful at any time during the year, though the emphasis on family togetherness is especially highlighted around the Thanksgiving holiday. The holiday is easily stretched into a 4-day weekend from just a Thursday since families tend to take off the following days to make more time for loved ones.
As lovely as it is to have family surrounding you, it can be challenging to keep them occupied during the Thanksgiving holiday, with no school or work to run the show. Even when the parents are busy cooking, the kids need something to do in the meantime (besides video gaming it to death). Children need activities to do that includes very little to no supervision while the folks are busy slaving – I mean, cooking – away.
So what do you do after Thanksgiving? What kinds of activities offer the minimum amount of supervision with the maximum amount of interest? Why only the best Thanksgiving activities for the family!
Fortunately, the internet is packed full of online resources and clever ideas that everyone and their mama can enjoy together. If you're wondering what sort of fun Thanksgiving activities for families are on the online, I have a free resource list going on that I'm sharing with you right here and now!
You may find affiliate links throughout this article for your convenience. See disclosure here.
Free Online Resources for Thanksgiving
Of course, this isn't the be-all-end-all list of free resources list. If that were the case, this article would never end. But I did accumulate 10 + 7 bonus ideas of the most interesting ones for you that I currently use or have already looked into and plan to use this year.
I use this site often with my kids to collect homeschool printables if I'm ever in the neighborhood. Sometimes I get a wild idea about something that I hadn't prepared for so, instead of creating the printable, I'll hop on this website and search for what's needed. It has a great selection of printables for all ages regarding all types of subjects. You have a selection of games, puzzles, worksheets, specific focuses, history pages, biographies, just about anything.
What is particularly endearing about this website is that you can search for a very specific topic and it will usually pull up. For example, you could search for the first Thanksgiving and the Puritan settlers to the New World.
Children can do Thanksgiving coloring pages and fun Thanksgiving activities with arts and crafts worksheets. I love this site!

Although this is a Canadian website – not a U.S. website – it still offers the fun activities for Thanksgiving, such as:
Thanksgiving coloring pages
Thanksgiving crafts
Thanksgiving games and puzzles
Thanksgiving poems and songs
Thanksgiving printables
Thanksgiving recipes
Thanksgiving worksheets
This website has loads of
Thanksgiving activities for PreK
Thanksgiving activities for kindergarten
Thanksgiving activities for elementary
Thanksgiving activities up to 8th grade
Plus, adults and that age group can do certain Thanksgiving activities for the whole family together for at least part of the holiday weekend.
Even though Scholastic offers a paid membership it also offers free printable resources for K through 8. We're talking colonial America, first Thanksgiving, Pocahontas, the New World, etc. Basically anything Thanksgiving-related, Scholastic has it. Of course, they also offer coloring pages, games, and worksheets for the Thanksgiving collection.
Though this website offers many things homeschool-related, it can also serve various purposes, such as offer unique activities for holidays. (You know us homeschoolers love us some fun holiday crafts activities!) There's a wealth of links and activities of educational materials for children of all ages, along with parent resources.
This is definitely a go-to for any season, but, as I said, it has a boatload of fun Thanksgiving activities for the entire family to enjoy.
Do you have a large family Thanksgiving get-together? This will definitely help! If you have a group of people, you can sign up for different activities via SignUp Genius. It helps groups or large families get organized by helping them plan their Thanksgiving feasts or dinner and games and projects.
Do you ever feel like you're going down a rabbit hole sometimes on the internet? Meaning, you click on one link that pulls up something amazing and then you see another link to click on, so you do, and then that link takes you to another amazing destination? And on and on these links go, clicking link after link after link? Yes? Ok, cool…I knew it wasn't just me.
The point of the rabbit hole analogy I just rambled about is in regards to this website, I Heart Naptime. A list of 50 varying printables with pictures to go along for each one is what you will find here. You have anything from Thanksgiving cake toppers to Thanksgiving picture print-out prints to kids' Thanksgiving printable party collection, among 47 additional printable ideas.
Now that's hours of activities and tons of fun Thanksgiving inspiration!
I like this article on Apartment Therapy because it offers 15 unique activities for the whole family and also fun Thanksgiving ideas that don't include television or only printables. You'll find neat ideas here to make your Thanksgiving special, like a Turkey trot, parlor games, making your own Thanksgiving parade, and more.
247 Games
Do you like card games? What about board games? Learn all new games or have a blast with the classics at this fun Thanksgiving gaming website. You'll find holiday versions of popular card and board games, like mahjong, Soduko, Thanksgiving solitaire, and so on. You can organize family tournaments for each game and make it a fun family time instead of wondering what to do after Thanksgiving dinner!
The name says it all. I have never been to this site before until a few weeks ago, but when I landed on it I fell in love with it really quick. The articles offer great ideas on a lot of topics, so bookmark this page for multiple purposes, not just for Thanksgiving.
With that said, she offers 30 Thanksgiving ideas and Thanksgiving-themed party ideas for family activities like outdoor Thanksgiving party games, Thanksgiving game printables, Thanksgiving games for kids, and Thanksgiving games for the entire family.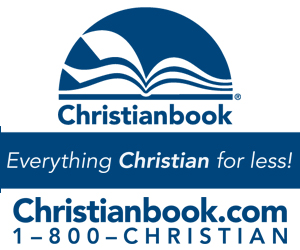 If you like puzzles, word games, and trivia games, you will like The Spruce Crafts. This site offers a range of exciting Thanksgiving puzzles and games, like jigsaw puzzles you can print out, word search games, memory games, crossword puzzles, fill-in-the-blank printables, and more trivia game ideas.
One good idea for utilizing these games is to have your family sit around the dinner table or coffee table while dinner is still simmering, declaring it a prelude to your Thanksgiving family fun activities post-Thanksgiving dinner! In fact, this is what we are going to do this year for our family fun!
Find
Free Activities
at Discount School Supply
Fun Thanksgiving Activities for Families
Your Thanksgiving doesn't have to be all about football or napping. Instead, this year do Thanksgiving with a twist with Thanksgiving family games with the 10 detailed free resources I outlined for you. This is not an exhaustive list or ultimate guide by any means, but it will get you a head start in accomplishing family time on Thanksgiving!
And just in case you need a few more Thanksgiving activity ideas, here are some bonus Thanksgiving activities to make your Thanksgiving even more memorable:
BONUS: 7 Additional Thanksgiving Links
Find
Free Activities
at Discount School Supply
How do you spend your Thanksgiving? Share in the comments so that you may inspire other moms such as yourself with new and amazing Thanksgiving ideas!
Happy Turkey Day, ya'll.